Merchandise
Horizon Chase Official Soundtrack Physical CD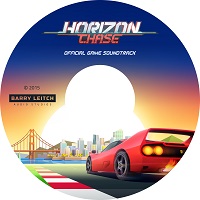 Contains 15 tracks. 59 minutes of music.
Full Track Listing is as follows
01:-Title "Top Gear Re-Imagined" (extended)
02:-Menu "Horizon Chase Groove Edit" (extended)
03:- Race 1 "Going Off The Rails" (extended)
04:-Race 2 "Bleeding Fingers" (extended)
05:-Race 3 "Brazilian Street Race"
06:-Race 4 "Retro Race"
07:-Race 5 "The Finale"
08:-Race 6 "JenTay"
09:-Race 7 "Cracktro"
10:-Race 8 "Vyper"
11:-Race 9 "Balls To the Wall"
12:-Credits "Top Gear Covenant"
13:-Easter Egg "TG Reprise"
14:-Secret
15:-Bonus - Lullaby For Cecilia (HC Title Reprise)
There was so much love put into this project, it was an absolute joy to write it, and it became very personal to me hearing repeatedly from people how fondly they remembered the old racing game soundtracks I worked on and how much a part of their childhood they had become. It was so heartwarming to hear those stories. So I felt a lot of pressure to deliver something that was as important to me as the originals had been to you..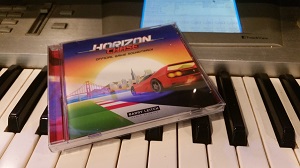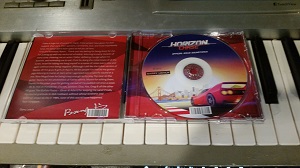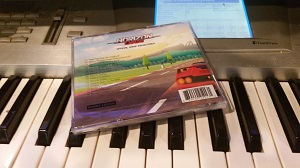 $20 USD. + shipping
Horizon Chase Soundtrack Poster
Decorate your space with this AWESOME poster.. on 8 mil Kodak kink resistant polypropylene poster.that will last for years.
Note the poster does have a 1/4" white border to allow for easy framing, You can chose whether to keep or remove this at checkout. If you remove it the poster is about an inch smaller, so bear that in mind if you plan on framing it.
I got a 24x36 and I have to say it's absolutely beautiful ! This is a seriously premium quality product.
NOW SHIPPING !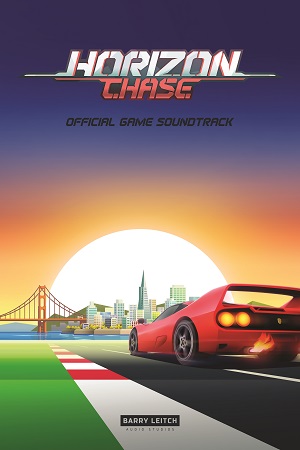 $15/$30 USD. + shipping $4.75 US / $8.75 International
Barry Leitch Audio Studios T-Shirt. (S/M/L/XL/XXL)
Feel like you're a part of the crew, and face questions all day like "What the hell does that say ?" "Barry who ?" :)
Clean "soft touch" logo, stretches on the material so it wont fade & break up quickly. Top quality T shirts
NOW SHIPPING !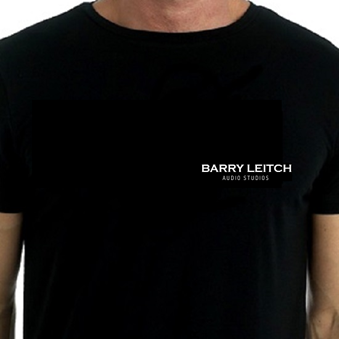 $20 USD. + shipping $4.75 US / $8.75 International
and finally.... CHECKOUT !
Unfortunately shipping cannot be combined as items ship from different locations.